Cinzento
Presentation display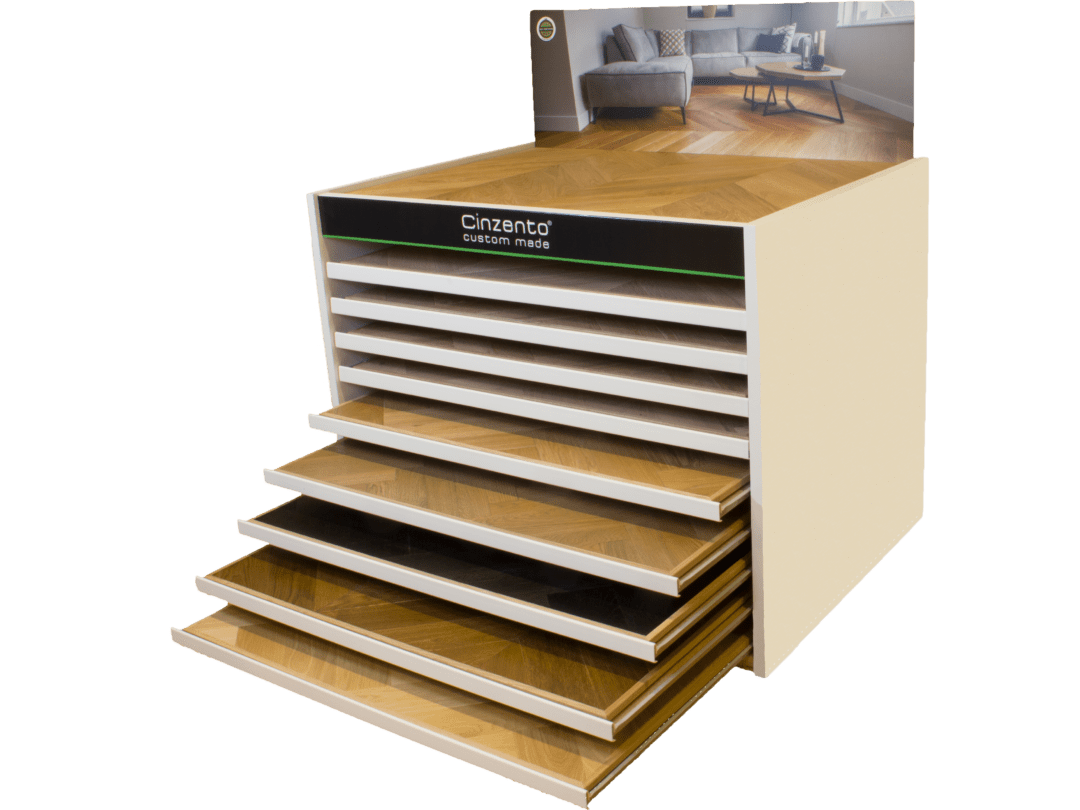 We believe it is important to constantly renew and improve the way we present our wooden floors.
This gives our Cinzento dealers the opportunity to purchase a new Cinzento display.
In this new display different wooden floors from us are shown and you have a nice top view.
This display can be found at various Cinzento dealers.
Find a dealer in your area!
Want to check out our wooden floors in the new display? Visit a dealer in your area.
Our Cinzento Dealers can be found all over Europe. So there is always a dealer near you.